Grammy Award Winner and global recording artist Kirk Whalum returns for the 11th John Coltrane International Jazz and Blues Festival (JCIJBF) on Sunday, Sept. 4, 2022. Performing with Whalum will be pianist Keiko Matsui. Whalum performed at the first John Coltrane Jazz festival and served as performer and host for the second year.
KIRK WHALUM – MEMPHIS BORN
Born in Memphis, TN, he headed to Houston, Texas in the early 1980s where the gifted saxophonist quickly made his mark in the burgeoning nightclub scene. Fusing together elements of gospel, blues, and jazz, he developed his distinctive tenor sound – soul-drenched, emotional, and always highly melodic.
Kirk Whalum made the leap from sideman to bandleader, eventually joining forces with legendary jazz keyboardist Bob James, a touring and recording collaboration that led to five albums, including his first #1 record and a Grammy nomination. From there, it was off to Los Angeles, where he became an in-demand session player for top artists including Barbra Streisand, Al Jarreau, Luther Vandross, Quincy Jones and most notably, Whitney Houston. Kirk's solo on Whitney's mega-hit "I Will Always Love You" made his sound familiar to untold millions and he spent seven years touring the world with the late superstar.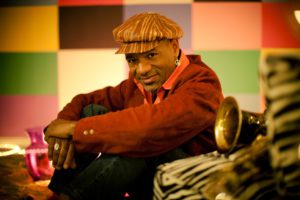 WORLD VIEW
Kirk, now a headlining solo artist, began touring the world, performing at the major international music festivals. It was around this time the seed was planted in his mind for what would grow into his latest album, Humanité.
Humanité is unlike any album Kirk has ever made – the synergistic result of encounters made, and relationships formed onstage and off with some of the finest recording artists from all over the world.
Kirk's collaborators on the album include Japanese jazz pianist Keiko Matsui, the young bass phenomenon Barry Likumahuwa, gifted singer/songwriter Grace Sahertian and global pop star singer/actor Afgan, all hailing from Indonesia; vocalist/guitarist Zahara, one of South Africa's biggest stars; Kasiva Mutwa of Nairobi; and the veteran UK jazz vocalist Liane Carroll, long considered by cognoscenti as one of the finest voices in the genre.